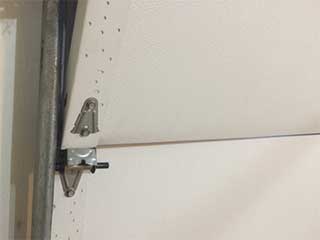 Garage door openers can slowly wear out over time. As components start to weaken, this can trigger a whole host of related problems. These may develop over time, meaning you won't even notice that deterioration is happening. However, there are some sure signs to watch out for which might indicate your unit is in trouble.
Lots Of Noise During Operation

All door openers are designed to work smoothly, and while there's usually a certain amount of mechanical noise, this shouldn't be particularly loud. If you're hearing squealing or grinding noises, then something's probably not right. As a first response we recommend cleaning the rails and all moving parts, then applying lubricant to the drive gear and the rollers. If this doesn't help, the problem may lie with the drive system itself.

Pausing Or Slowing During Movement

If it seems like your door is lifting move slower and slower over time, this could indicate that your springs aren't bearing the door's weight properly - if they fail entirely, the door may suddenly release and slam shut. The opener should be able to draw the door smoothly upwards; if this isn't happening, contact our team before you've got a bigger problem on your hands.

Intermittent Reversing And Stopping

All openers built in the last 20 years have been fitted with numerous safety features that force the door to stop or reverse if an object is in its path. However, if these features are triggering when nothing is in the way, it could be a sign that the sensors are malfunctioning.

Slow Response To Remote Control

One of the most common and irritating failures that openers can suffer is if it fails or responds to the remote control very slowly. This small but crucial element can turn your convenient automatic garage door into a burden - if you're late for work, or trying to get home in the rain, the last thing you want is to keep hammering the remote control button until it finally works. This can sometimes be caused by something as simple as a flat battery, but it can also be a symptom of something worse and an indication that you need your door checked.